Digital Dragons Accelerator – up to €70 000 euro to develop your start-up!
In the Digital Dragons Accelerator, we develop favourable conditions for foreign start-ups ready to develop their business in Poland.
If you develop games and want to break through to the international market, contact us today – we'll help your start-up organise the stay and help you find business partners to speed up the growth of your company in Poland.
Who for?
Young foreign studios and teams with a prototype in production, or with track record in earlier games production and release.
What do we offer?
1.Non-equity grant up to €12,000 in the 3-month-long stage 1
soft-landing – purpose: incorporation of a company in Poland, preliminary development of the company, staff employment, product development
company development – purpose: signing an agreement on further cooperation with a publisher/investor
2. Non-equity grant up to €60,000 in the 6-month-long stage 2
– acceleration: cooperation with a publisher or investor moderated by the accelerator team to set up the product ready for implementation
– access to a cluster of experts in the industry who will help to develop the company and the product, product delivery, support in business model, employment of experts, and acquisition of VC investments
3. Access to the Digital Dragons ecosystem: options to exhibit and promote at the events organised by the KPT for the games development sector: Digital Dragons Conference, Digital Dragons Academy, access to the top experts in the sector, participation in international business events of the industry.
4. Cooperation with the partners of the Digital Dragons Accelerator, publishers and investors, to develop/publish the game, or to obtain investments.
5. Help in finding businesses and institutions supporting start-ups in all the formal matters (incorporating and running a company) throughout the acceleration.
Timetable
recruitment – from 16th of July to 9th of September 2021
selection and assessment of submissions – September-October 2021
results announcement – 15th of October 2021
stage 1 – from October 2021 to January 2022
stage 2 – from January to July 2022
Why is it worth it?
The KPT has supported the development of the games development industry in Poland for over 10 years, and organised the leading Central European conference for the sector: the Digital Dragons Conference gathering over 3000 people from all over the world. For a number of years, its Digital Dragons Incubator has also supported young game development studios in business development. We are the most mature games ecosystem in Poland, and offer:
access to the tools for promoting the product in the Polish market
access to experts, game dev sector leaders
access to highly educated and creative staff
various support programmes and options to cooperate in Poland and Europe
support for your first business steps on a new market.
Have some question?
Have some questions about Digital Dragons Acceleration? We are here to give you answers. Every Tuesday and Thursday we blocked our calendar for you, so feel free to book your session here.
Unable to meet us then? Fill out this form and we will contact you and arrange a convenient date together.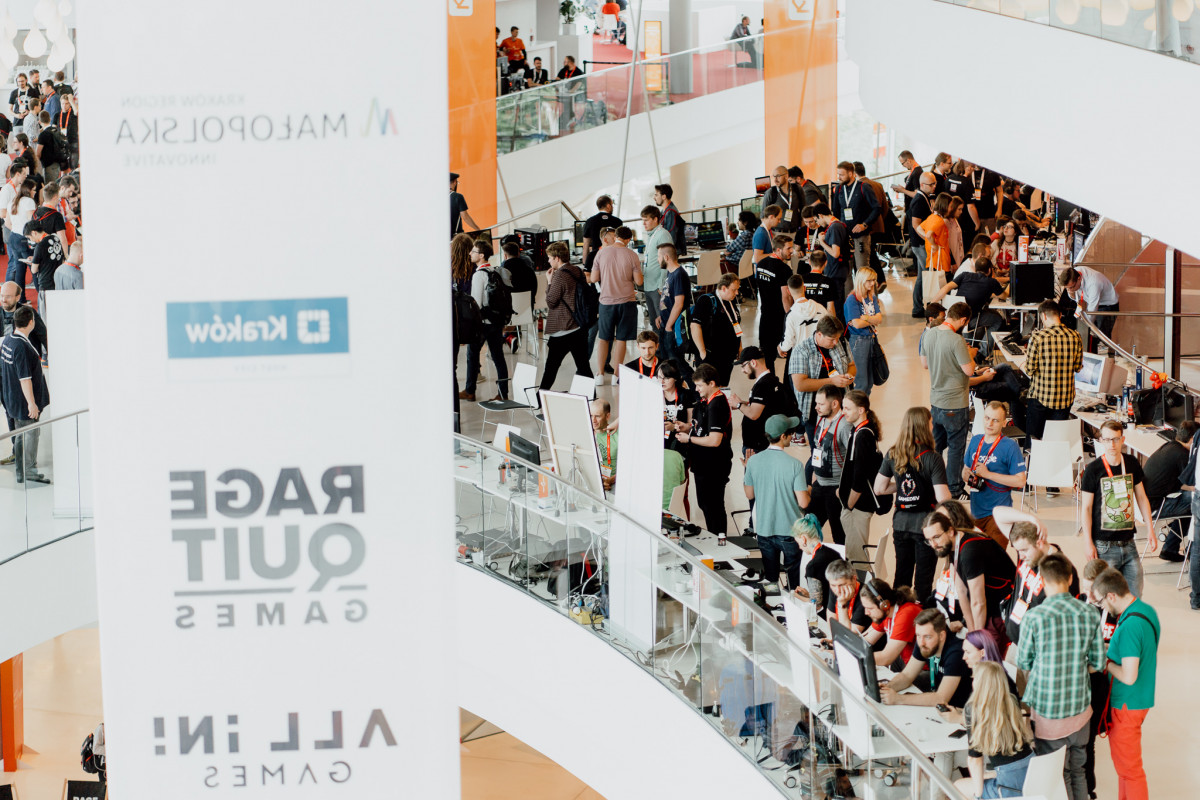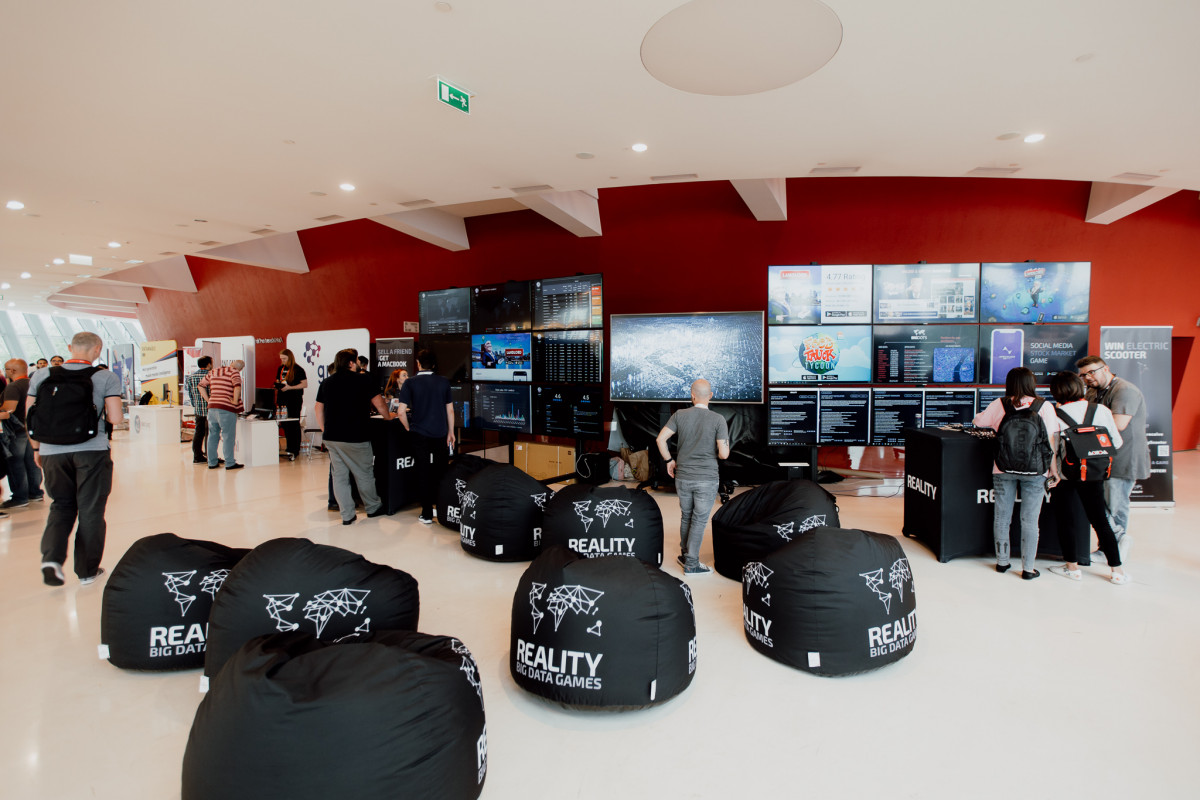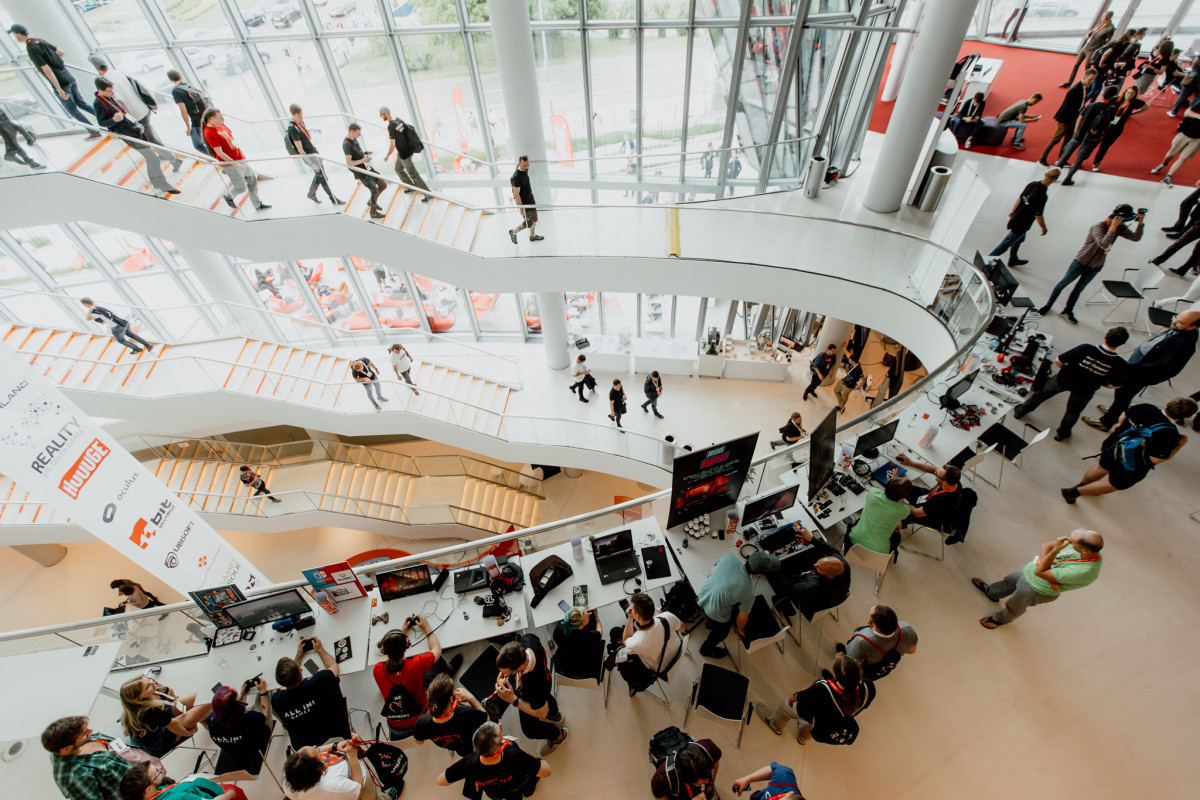 The programme offers an opportunity to participate in the acceleration from any location in the world.
Do you want to develop in the attractive and dynamically developing European market? Are you looking for options to finance your ideas and concepts? Then this is an option for you! Apply now!
Frequently Asked Questions
What is an Accelerator? How it can help us?
rozwiń
zwiń
DigitalDragons Accelerator is a part of the KPT Poland Prize, project supported by PARP – Polish Agency of Entrepreneurship Development. An Accelerator is helping companies and teams, which already have some products on early-stage with fast access to publishers and VC investors with a grant of up to 70 000 euros. In addition the team behind the Accelerator has big experience in consulting young indie game dev studios and a wide network, which we are happy to share with acceleration participants.
Do I need to have registered company in Poland before applying to the Accelerator?
rozwiń
zwiń
The company does not need to be registered before applying, it has to register after being accepted to the Accelerator. More info about registering the company in Poland, you can find here: LINK.
Who can apply to the Accelerator?
rozwiń
zwiń
Teams, individual persons and companies outside of Poland, which are currently working on the game or a product for game dev sector and have experience in publishing or creating games and products.
Until when the recruitment lasts?
rozwiń
zwiń
We are accepting applications until the 9th of September.
Do you plan additional recruitment at a later date?
rozwiń
zwiń
We do not plan additional recruitment, but it all depends on the number of submissions. However, the next round of recruitment is planned for the middle of 2022.
What do I have to prepare?
rozwiń
zwiń
To apply to the acceleration program it is mandatory to fill out the recruitment form on our website (also here LINK). It is worthy to prepare, as much as you can through answering in detail every question, what will help the Accelerator team to evaluate the submission.
Does it cost anything to apply or participate?
rozwiń
zwiń
Participation in the program is free, but you need to have financial liquidity, for the start of the company and some kind of expanses for the beginning of the acceleration process. The team has to pay the assumption of the activity or possible arrival to Poland and stay on the spot on its own. Some costs can be paid from grants.
Will the studio suffer, f.e.financial consequences if it fails to achieve the goals set by the Accelerator?
rozwiń
zwiń
If the KPIs are not achieved by the studio, the next tranche of the grant will not be paid. But we don't have any contractual penalties for failure to achieve the goals.
Can I apply if I have participated in or take part in other acceleration or incubation programs?
rozwiń
zwiń
As long, as you didn't take part in other Poland Prize programs, you can join Digital Dragons Accelerator.
How can I edit data in the form?
rozwiń
zwiń
You just need to log in on your Gust profile and edit data in the form.
Who should I contact if I have questions/problems?
rozwiń
zwiń
With technical problems with Gust.com, you should contact their helpdesk. If you have questions about DD Accelerator, you can write to Klaudia: kmagdziak@kpt.krakow.pl or Mateusz: mcybula@kpt.krakow.pl.
What partner will be possible to cooperate with during the program?
rozwiń
zwiń
The full list of our partners is available on the DD Accelerator website. You can work only with one of them.
How cooperation with partner will look like?
rozwiń
zwiń
Together with your partner and the DD Accelerator team, you will set the goals that you want to achieve during the program. We will assess and adjust them in terms of publishing or investing. Together with your patron, you will work to achieve those goals.
How the grant will be paid?
rozwiń
zwiń
The grant will be paid in tranches depending on the fulfillment of the set goals – 45% of the grant value is paid for the last KPI, the remaining parts are determined at the beginning of the acceleration.
How many places are in program?
rozwiń
zwiń
We have 13 places for the first edition of DD Accelerator and 10 for the second. But if we find more interesting teams that we want to work with, we can invite more studios to the program.
Does the platform on which we design our games matter? For example: we specialize in mobile games.
rozwiń
zwiń
We are working with publishers and investors who are interested in various games. It does not matter whether you make mobile games, PC games, or consoles – we will help your team achieve your goals. We also invite startups working on, f.e. a specialized product or service for the game dev industry.
I saw that in addition to the Digital Dragons Accelerator, there is also the Digital Dragons Incubator. What is the difference and can we apply to both?
rozwiń
zwiń
The DD Incubator is a program for Polish game studios, while the DD Accelerator is dedicated only to foreign teams. However, if you go through the Accelerator first and you still want to learn more, you will be able to later apply to the DD Incubator.
Why are you investing money in foreign studios and not supporting Polish teams?
rozwiń
zwiń
KPT has been supporting the gaming industry in Poland for over 10 years, incl. organizing DD Incubator. The DD Accelerator is the first program aimed exclusively at foreign teams that can strengthen the Polish ecosystem.
How many game studios will be involved in your program?
rozwiń
zwiń
We have 23 places in two batches, but if there is a lot of interest in the program, we are able to increase this number.
What exactly are we going to do as a studio during acceleration?
rozwiń
zwiń
Each team will get an individual acceleration program, which accounts for the expectations of the team and the publisher/investor with whom it will sign the contract. Together we establish individual goals that studios will work on. Startups will get all the support they need from both the partner and the acceleration team.
The main goal is to acquire business competencies that will help you develop your company faster. To achieve it, we will recommend a number of experienced mentors and consultants in every field of running a company in the game dev industry.

phone 12 640 19 40
fax 12 640 19 45
Krakowski Park Technologiczny sp. z o.o.
ul. Podole 60
30-394 Kraków
NIP 675-11-57-834