Living lab – product testing and UX consultations
The Kraków Living Lab is a platform for testing products and services in the conditions in which they are used in life. Tests are conducted in the final/target context of use and operations not only verify the product concept but also point to the potential challenges and unforeseen aspects of use. The process of testing follows a structured iterative plan from concept via prototype to the implementation proper.
Do you want to test your product?
Contact us
Agnieszka Włodarczyk
---
Product testing
We work with you on the understanding of the product or service that you are developing. We set up the action plan, analyse your product, and build tester groups (or group). We do the research and give you the diagnosis with recommendations.
Support in designing change
We develop reports adjusted to the needs of a company. They include recommendations concerning product development, intensification of sales channels, and diversification of client groups.
We accompany you in the process of improving product transformations, and share knowledge, experience, expertise and contacts.
Testing in a real environment, with people and for people
Depending on product characteristics and specifics, we define with you the edge conditions for testing, helping you to reach representatives of the municipal administration and supporting you in the process of obtaining permits if they are required. The Kraków Municipal Office is, just like us, one of the founders of the Kraków Living Lab.
Together with the partner municipal units, we help you in developing a list of optimum spaces for conducting testing if they should be run in municipal environment and tissue.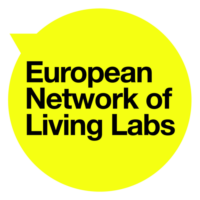 The Kraków Living Lab is a joint-venture of the Kraków Technology Park (KPT) and the Office of the Municipality of Kraków, initiated in 2013. Thanks to the accession to the global European Network of Living Labs.
In 2015 the Kraków Living Lab received ENOLL accreditation, becoming one of only two certified living labs in Poland.
phone 12 640 19 40
fax 12 640 19 45
Krakowski Park Technologiczny sp. z o.o.
ul. Podole 60
30-394 Kraków
NIP 675-11-57-834