VIVENTO – we're not stopping
Jan Kowal is the founder of Sękpol, currently operating as VIVENTO, which entered the market in 1984. In December 2021 the company received a decision about support under Polish Investment Zone programme from the KPT.
The founder has always been passionate about working in wood. For a long initial spell, he only crafted exceptional external doors, and later successfully expanded his operation, making internal doors his hallmark in the process. Now they are very well known to clients in Poland and Europe.
A family business boosting the region
VIVENTO is a family business. Advantages of running such an enterprise include the special engagement of all partners into the company's operating and investment processes. Decision-making can be faster, and information exchange more fluent.
VIVENTO Specialises in internal doors. The offer comes with door accessories and associated products, to mention skirting boards and a novelty: Hero slat panels.
Half of the production is exported, mostly to EU countries but the company also sells to South and North Americas.
VIVENTO Is a company that has had its seat in Gręboszów, a small location close to the border of Małopolska Region. Operating in a small rural commune, far away from major urban centres has plenty of advantages but also challenges. Its operation reduces migration from the area, stabilises the local labour market, and brings not insignificant revenues to the local authorities' budget.
Developing in a hard time
Running a production company is highly demanding, especially at this time. That is why the company opted for a new investment supported by the Polish Investment Zone programme. VIVENTO intends to extend the tooling on the existing production lines, and furnish them with modern equipment, build a productions and logistics hall with comprehensive back-office facilities, and provide photovoltaic installation. The tax relief coming as part of the Polish Investment Zone will be helpful to carry out these plans while the market is unstable.
"The challenges that have gained on importance, especially in the last two years, are the questions of production and faulty supply chains for raw materials, as well as growing transport costs, not to mention the dropping value of the Polish zloty. As far as sales goes, monitoring and quick reactions to the trends in door and window framing, and Poland is a true leader in this area, is the key challenge", Małgorzata Kowal-Stelmach, VIVENTO co-owner explained.

"We are in for a difficult spell of time. The circumstances of the pandemic and the war have proved that you need to plan responsibly. We've never been short of ideas and enthusiasm to work, however, making the decisions we account for the economic context and draw from our rich experience. We're not stopping and we don't want to stop, yet caution is advised to survive the tough times in the market. You simply need to remember that a door is not a necessity product, which is why, with inflation rife, it is understandable that the demand is waning. However, we are optimistic looking into the future", she adds.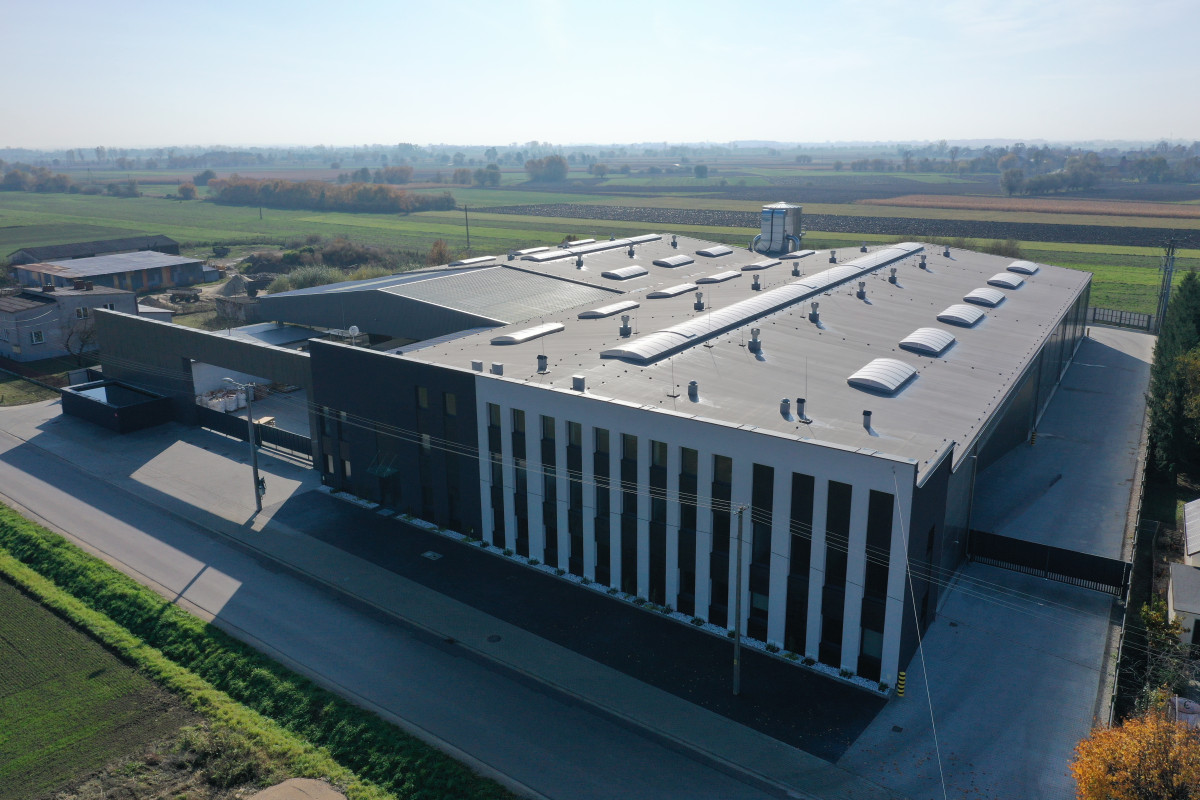 Would you like to learn more about VIVENTO?
Just visit: https://vivento.pl/
phone 12 640 19 40
fax 12 640 19 45
Krakowski Park Technologiczny sp. z o.o.
ul. Podole 60
30-394 Kraków
NIP 675-11-57-834