BerryLife hails from the multimedia sector and creates technically advanced solutions for events, museums, and showrooms. It also runs a content production studio. Its fair stands use state-of-the-art multimedia solutions. In the 10 years of its history BerryLife has been unfalteringly connected to the Kraków Technology Park (KPT), and the anniversary provided an opportunity to talk to its owners: Łukasz Szoka and Mateusz Kurlit.
How did you start?
We started in 2009, while still students, in Academic Entrepreneurship Incubators, and incorporated our company in 2010.
The first grant helped us develop our business. However, to obtain it we had to start a company, and without a moment's hesitation. In our application we named the Kraków Technology Park as the place where we wanted to have our headquarters. Then we applied for accession to the KPT Technology Incubator. We spent around three years there before moving from the incubator to the commercial spaces of the Kraków Technology Park, now as a mature enterprise.
You mention Kraków Technology Park as the first place you wanted to be connected to. What was the reason?
Mateusz: To tell you the truth, there was more than one. One reason was a recommendation from a friend who said that if we are about to start an innovative firm, we should be in the KPT. He encouraged us, knowing the profile of our business. Then we arrived at the meeting with the representative of the technology incubator, who told us what the incubator can give us, what services they provide, and what values we can find there. We liked it all very much and we considered it a very good direction.
Łukasz: The third reason was that we were a very young company and we needed credibility: something that we certainly received from the KPT.
Both clients and partners who visited us in a large office building were greatly impressed. We made the shows and demonstrated our products to them there, while our original premises did not exceed 6 m² (65 ft²). We managed to acquire major partners, to mention New Holland building a huge stand for the most important event in Poland. At the time we were just one-year-old and operated as a team of three, so the Kraków Technology Park gave a terrific boost to our credibility.
Your case is one of a young company that started from absolute scratch.
We started as a team of three partners, and the first grant we received was PLN 120,000, which we found a huge capital injection at the time.
Mateusz: I borrowed money from my parents, Łukasz contributed his old car, and the third of us had some equipment to contribute. Our first real headquarters were in the KPT, and that was where we began incurring actual costs, as we had to pay a fee of PLN 200 each month now. We were under pressure to earn that money.
What do you consider most difficult when you look back at your past developments?
Many start-ups begin their operation with the help of investors and external funding. They find it easier to scale up and become successful, and they're not afraid to spend money on failures, which makes them more daring perhaps. We feel highly responsible for our decisions. We continuously look out for profit opportunities, as we are under the pressure of risking our money and our future. That is why we keep both feet planted strongly on the ground and look for options for selling our services. Perhaps if we had become more involved in a project and embraced the risk, it would have been a success, yet we had to work on the ones that brought immediate business results.
What about the risk you take?
The risk we take is always studied, and we have never accepted one that could "snuff" the company.
Every year the company generates a greater turnover, and a greater profit that we invest.
On average, our gross revenue grows by 35% year to year, and the growth is stable. We develop organically reinvesting the profits, a practice that continues persistently from the earliest days. Our operation in the first years brought revenue measured in hundreds of thousands of zloty, now it is expressed in millions. At the start we had no storage space, and now we have 300 m² on two floors, and the value of our equipment counts in millions of zlotys. We work prudently, and transform all our failures into future success.
What project has given you most satisfaction?
We are proud and satisfied with every project we do. There are some areas that give us special satisfaction. On the one hand, there comes quality, innovation, and fine-tuning to the needs of the client, and there is the commercial and financial success on the other. We have projects we are proud of in all the areas: for instance, what we do for Mitsubishi. President of Mitsubishi was excited to see it, and the project enjoyed plenty of media interest. We are happy to have earned the clients' trust, persuade the clients to use our ideas to deliver their services. Clients trust us and we provide them with what they need in a cooperation that gives both the parties tangible benefits.
Well, there was obviously the 360° film that we shot for KGHM under the ground. There were plenty of restrictions, yet we were the first in Poland to have made a VR film. It was a project geared for mining schools that ended in a major commercial success for us and for the client.
Another interesting project we have conducted is Hamster Bob, a game for children. We are looking for an external partner interested in its further development. Now the game will be ported to Nintendo Switch platform, and the premiere is slated for the end of this year.
Plenty of satisfaction comes from something we have managed to develop in that time: our PR is running ahead of us. Clients see our spectacular projects with their powerful quality component, and recognise us a top-notch company. This is highly satisfactory for us.
What are BerryLife's plans for the future?
The plan for the nearest future is to take a week's holiday. Other than that, we want to focus strongly on the areas connected to commercialisation of our business. We want to concentrate on strategic rather than operational activity. We also have an increasing number of clients and commissions that require the highest degree of meticulous care on our side, and we also very strongly developing the equipment and events section.
More about BerryLife and its operation: berrylife.pl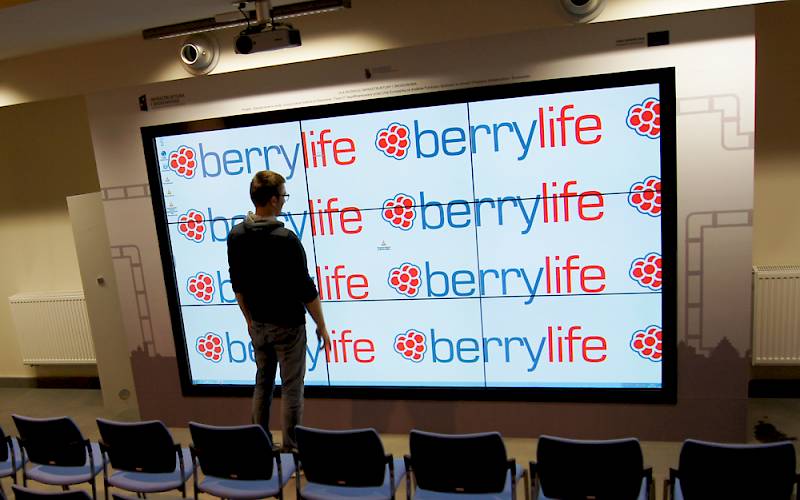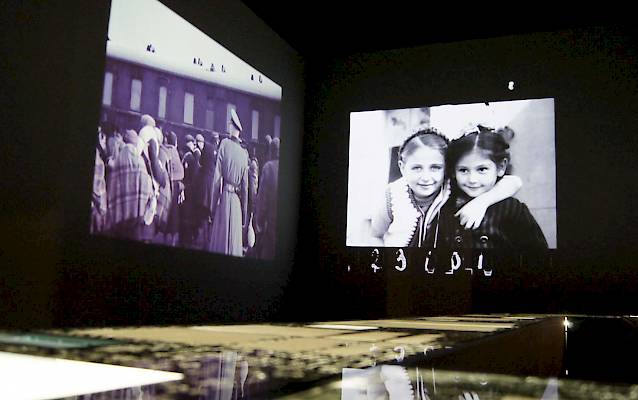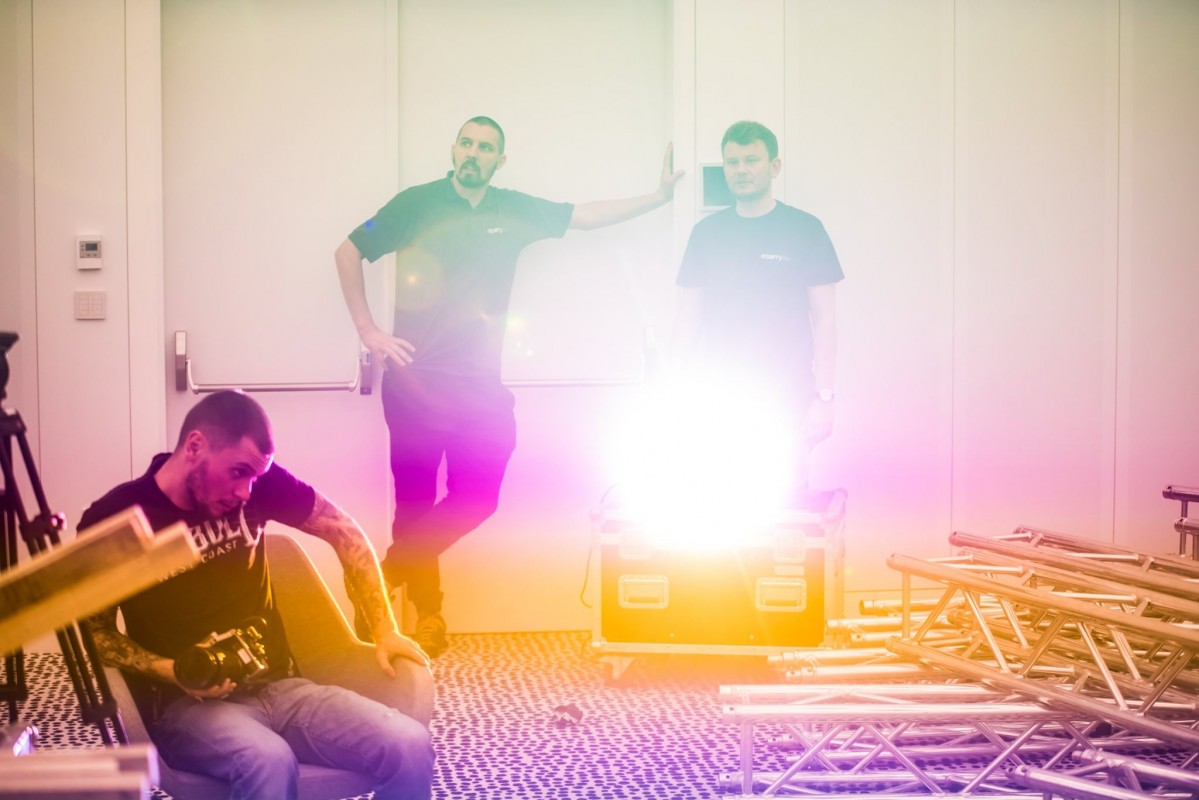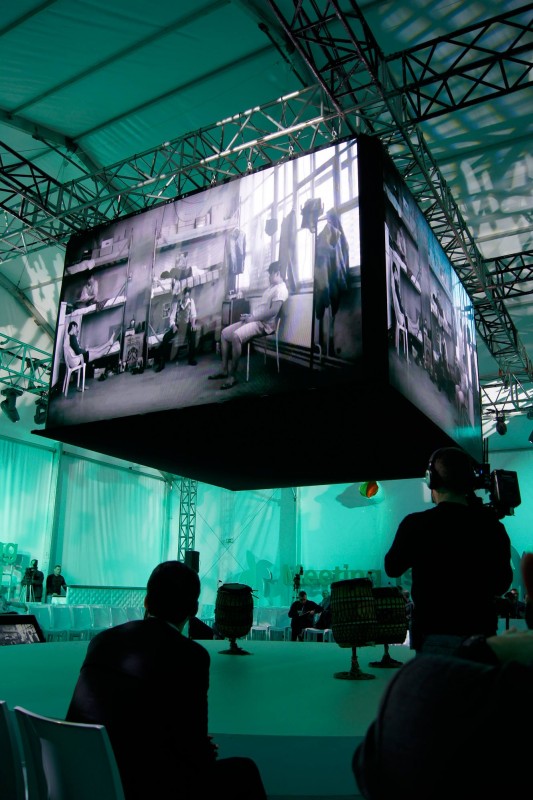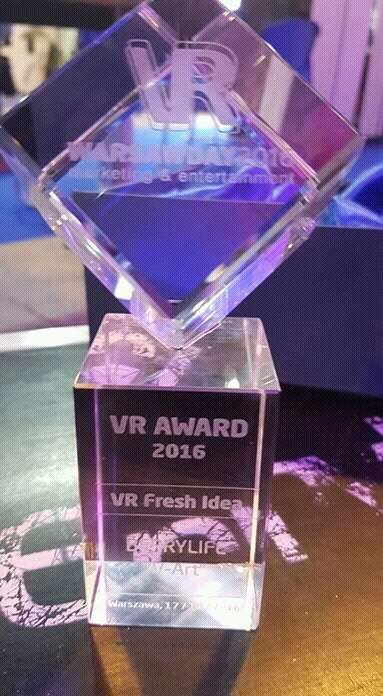 phone 12 640 19 40
fax 12 640 19 45
Krakowski Park Technologiczny sp. z o.o.
ul. Podole 60
30-394 Kraków
NIP 675-11-57-834