Workstations and Editing Room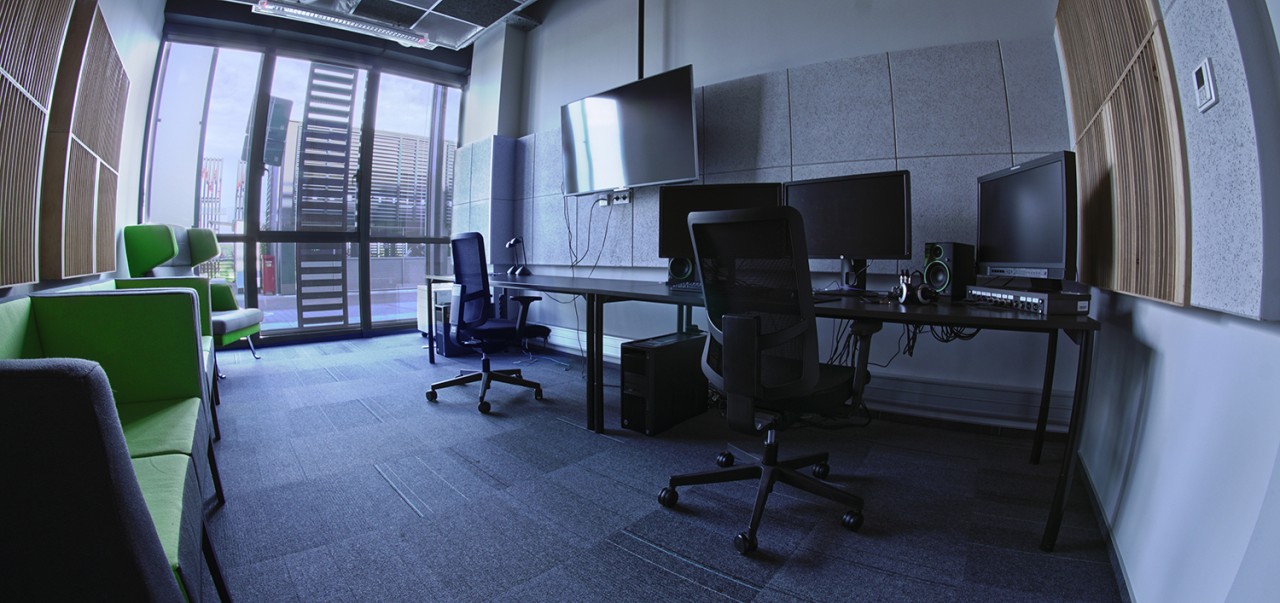 Equipment
The Editing Room houses two HP Z840 workstations furnished with additional DeckLink Studio 4K video cards from Blackmagic Design. Image can be evaluated on JVC DT-V24G1 monitors.
The premises can be individually configured to suit the needs of your specific project.
MultiLab offers HP Z840 workstations for rent. The offer is available to KPT tenants and third parties. Each unit consists of:
an HP Z840 workstation (Intel Xeon, 64 GB, NVidia Quadro K5200, Win 10)
Wacom Intuos Pro Medium graphic tablet
HP Z27x monitor (2PCs)
headset, mouse, keyboard
If you are interested in renting more workstations for training and/or workshop purposes, why don't you rent our Training Room?
Pricelist
For detailed pricing, please contact us. Before starting cooperation, we invite you to have a look at the premises.
Services included in the price
Access to kitchen facilities: refrigerator, freezer, electric kettle, microwave, and espresso machine.
Questions?
Contact us.
Aleksandra Staniszewska


phone 12 640 19 40
fax 12 640 19 45
Krakowski Park Technologiczny sp. z o.o.
ul. Podole 60
30-394 Kraków
NIP 675-11-57-834